This week we say goodbye to a messenger app that dominated North America and look at a new battle for messenger supremacy.
Its finally gone.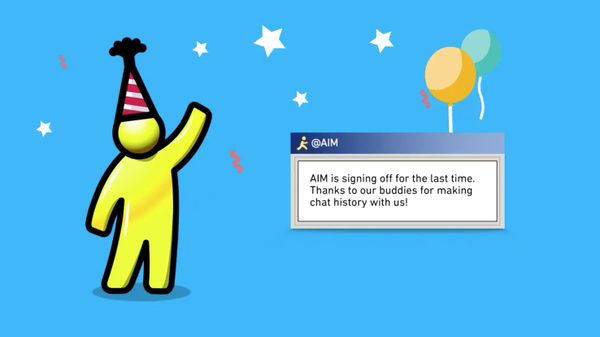 AOL Instant Messenger is shutting down in December. For most of you this will be a "so what" moment but it will be on almost all tech news sites as it was by far the biggest instant messaging service in North America. Here in the UK, MSN messenger was king for many years but that shut down in 2014.
Of course today it is all about WhatsApp, Facebook Messenger and Snapchat. Originally, these companies did little to differentiate from old messengers other than being a better experience on the mobile. That it seems was enough.
Today though, the capabilities of these apps are increasing. Filters, augmented reality, chatbot and of course more artificial intelligence.
But language continuously evolves around us and as technology opens new ways to communicate, so does the way we communicate. Today the world is emoji crazy. Tomorrow though smart assistants, augmented/virtual reality and holograms are all going to have a large impact on how we communicate.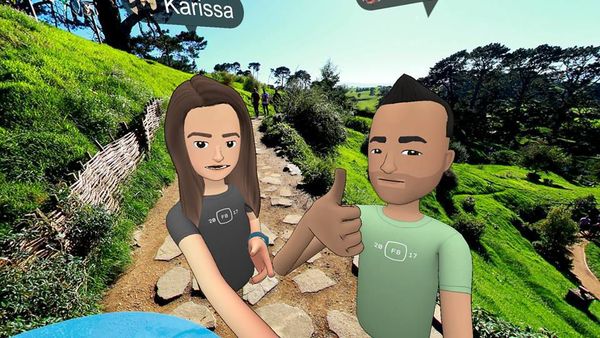 Facebook announced Spaces last year, their vision of social networking in the future which I suspect will be looked back upon much the same way as we now look back on Microsoft Bob, Microsoft's attempt to transform the computer interface. We still don't have mainstream 3D computer interfaces but they are coming and with it will come the ability to communicate within these digital realms.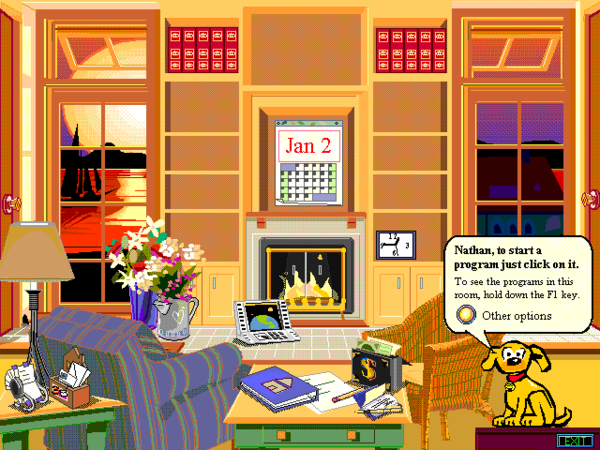 Microsoft Bob
Interoperability is not important.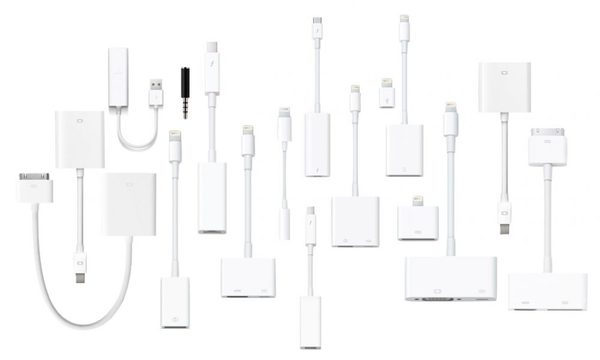 Meanwhile, Amazon has brought its Alexa calling capabilities to the UK. It will allow you to communicate with other Alexa users (and hopefully call US phone numbers as well).
Now there are a lot of Alexa users out there but it is still only a tiny minority of my friends. It isn't like there is anything compelling for me to use it.
Amazon is a late entrant to the messaging space though early within the smart assistant space. Still, this is not an open and new market and with heavy competition from Google and Apple it is going to be an uphill battle to make Alexa calling a real success.
Now if it allowed me to call other platforms, message WhatsApp, Snap or Facebook Messenger – that would be useful.
There are of course benefits strategically to Amazon building an Alexa-only calling capability – it serves to lock people into the platform and reduce churn. That only happens though with major adoption, which of course they don't have.
Back in the 2005, Google launched Google Talk its first of many unsuccessful forays into messaging. Very quickly though they made it possible to chat to Yahoo, AIM and MSN contacts and the big players worked together to create a way for them to interconnect. It never really worked though and its struggles do not bode well for Amazon. This was not due to the open nature of the platform but rather a poor user experience and completely missed the mobile opportunity.
Unfortunately that industry-wide effort to create interoperability was abandoned and we are left with messenger silos again today. If I only use Snap and you want to message me you either have to download Snap or fallback on SMS.
History seems to suggest that this interoperability will only happen when a market becomes mature and stable. Perhaps the instant messaging market had matured enough for that to start happening only for mobile to disrupt it.
Perhaps though we could agree on some basic standards which all platforms can build to and allow for basic messaging between platforms.
Without this, unfortunately we are not likely to see any interoperability between devices for a long time without external intervention – that intervention in turn would slow down innovation so I guess we are destined to continue in the same vein for now.
Perhaps we will see WhatsApp and Facebook Messenger release "apps" (aka skills) into the Alexa and Google Home ecosystems and make the whole Alexa calling thing disappear.