2018 is well under way and this week I look back at the marketing technology trends I discussed last year and what should be interesting this year.
A useful quote I often have to mind when I do these sorts of things (and actually for annual planning generally) is something Bill Gates said in his book "The Road Ahead".
"Most people overestimate what they can do in one year and underestimate what they can do in ten years."
What I found most interesting was that with the exception of change happening in advertising, the major trends I discussed in 2017 have not shifted significantly twelve months later.
There is still work to be done.
Artificial Intelligence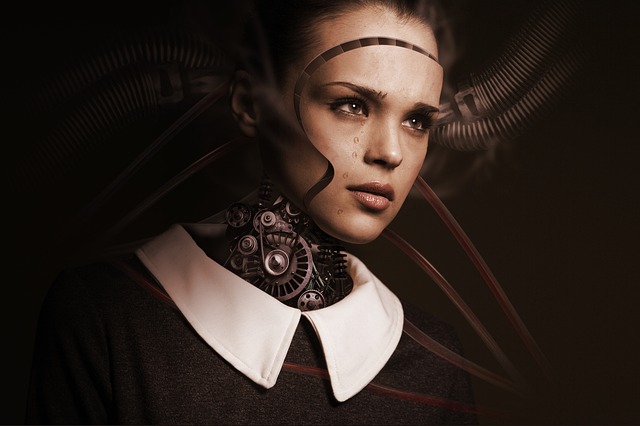 The amount of talk in 2017 on artificial intelligence means its hard to actually remember what it was like at the beginning of the year. I had to go back and look at my notes!
One thing was very clear, artificial intelligence continues to march on, progressively being used by more and more companies.
Similar to last year though, many companies added it as a badge without any depth and that continues today.
There were of course increasingly sophisticated use of artificial intelligence. Jetlore's platform to automate personalisation of retailer websites springs to mind.
The largest announcements and the biggest opportunities in the future were announcements from the major martech companies announcing AI capabilities to their platforms and also development platforms for others to build on.
Chatbots, which are often lumped into artificial intelligence (wrongly at least today in my view), saw increasing awareness and adoption.
Facebook announced their messenger for business platform and Drift reinvented the business chat space by showing everyone that a new way of interacting with companies was needed. In their view the form is dead and replaced by a chat window. I believe their timing is impeccable and makes for a better user experience as people are used to messaging in a way that was not mainstream previously.
The biggest change in platforms using artificial intelligence in my eyes was the increasing demand for transparency. There was not much evidence of it in 2017 but I believe we will see more of it in 2018.
Black box marketing is not something that marketers want to bet their jobs on year after year.
B2B marketing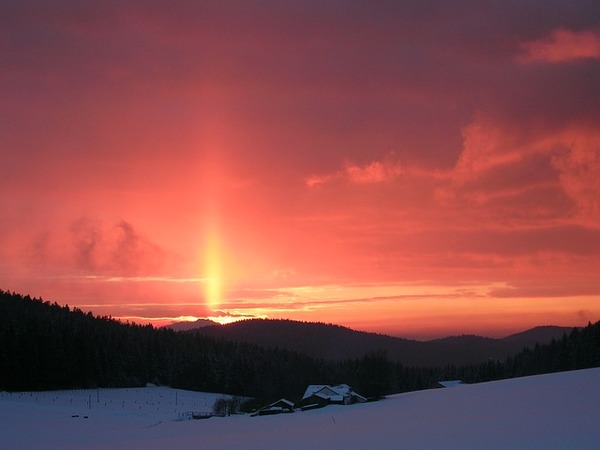 One thing dominated B2B marketing in 2017.
Account Based Marketing (ABM).
Traditionally it has been a way to market to a single account and accelerate revenue from companies you want to work with.
There was increasing focus on a scalable approach that allows ABM techniques to be used by the majority rather than the few.
We saw increased acquisition activity and increasing adoption – especially among technology companies but also early adopters in other verticals.
We saw increasing use of B2B advertising to reach those accounts, decreasing wastage and improving awareness. I suspect 2018 will see significant growth in B2B advertising as a result.
We also saw many technology companies dive into ABM adding it as a badge to their existing products that barely delivers on ABM's approach. Unsurprising given the increased attention the phrase was achieving.
ABM covers a huge swathe of B2B marketing and for the next few years at least, will see the need for marketers to adopt a suite of products rather than any single platform.
For the most part though, 2017 was a year of experimentation and whilst 2018 will see tried and tested ways of implementing scalable ABM, there is still a lot of new techniques to both build and test.
We spend our days (and nights!) thinking about this space as it is the core of what we do at Radiate B2B. I am talking on a webinar about how to add ABM to existing B2B marketing programmes next week. If you are interested then you can read more here.
Advertising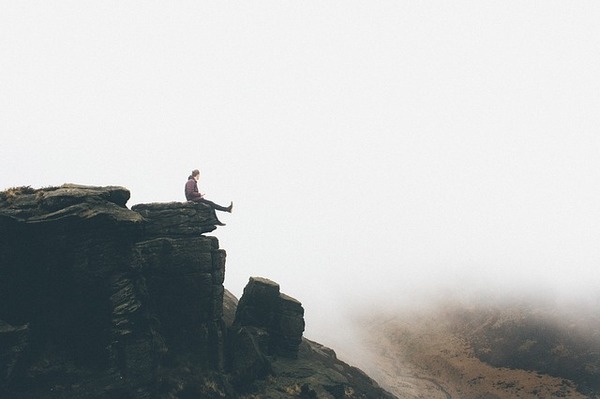 In some ways the biggest marketing news of 2017 came from the advertising world.
First was on greater transparency. This is an increasing trend across marketing generally and one that is going to continue in 2018 with GDPR and ePrivacy (the new data and privacy regulations rolling out in May across the UK and Europe).
Forced in part early on in 2017 by Procter & Gamble's slashing of its online advertising budgets due to fears of fraud and issues with the way advertising is bought, Facebook, Google and Twitter all agreed to data audits in a bid to show increasing transparency and accuracy.
Next was the rise of ad-blocking. With around 40% of page views blocked in the UK and almost a third in Europe, this became a major issue for publishers.
Rather unsurprisingly this has resulted in a war between the twowith publishers launching ways to bypass the blockers and blocking access to their websites.
Google launches its ad-blocker next month which will increase awareness of ad-blocking and change the game. Rather than block all ads, it will block poorly performing ads. This will likely slow adoption in the short term of full ad blocking but if launched badly, could result in increasing adoption in the medium term.
Google will obviously not want this to happen so I suspect the evolution of Google's ad-blocking solution will include a micro-payment gateway which will provide Google (and publishers) with another revenue stream and allow people to choose between seeing ads and paying a small fee. A win-win for Google.
Finally, at the end of the year were murmurs of Amazon entering the advertising space. It has gained traction mostly because everyone it seems wants to have an alternative to the dominance of Facebook and Google.
I suspect we will hear and see more in 2018.
Goodbye predictive analytics
Predictive Analytics passes through another year without dominating but I think we gained clarity over its future in 2018.
We are starting to see the death of predictive analytics as a category in itself. It is now just analytics and is being built into a wider range of products – a result of the maturity of the market and increasingly accessible artificial intelligence capabilities.
Automating content
One of the biggest time constraints today on marketers is around sourcing, manipulating and creating content. Disappointingly for me, content automation tools largely failed to breakthrough into the limelight last year.
In the short term I see this as being tools that support content creation rather than creating it. Maybe in 2018..
In 2017 though, we did see publishers increasingly use AI to write content.
2018 will (obviously?) not see the end of the journalist but certainly more publishers will experiment with it in specific niches. See more here on what is possible. This is not as new as it may sound though. The Associated Press have been doing this since 2015.
Virtual/Augmented Reality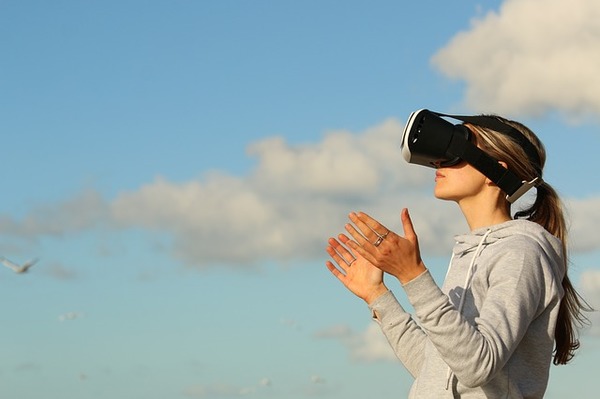 I'm a huge fan of virtual/augmented reality and think it will change society both positively and negatively in a significant way much the way mobile has done.
I suggested last year that 2018/19 was more realistically when we would see mainstream adoption and not 2017 and that still holds for me.
Apple largely failed to deliver on expectations in 2017 with AR/VR capabilities in its new iPhone and if anything I think we have pushed back any mainstream adoption till the end of 2018 at the earliest.
Similar to the launch of the PC though, we are seeing increasing usage in business and I suspect 2018 could be the year of mainstream business usage (in training and simulation) with consumer usage happening later in the year.
Assistants a la Alexa, Cortana etc.xd
Amazon ruled 2016 and continued to do so in 2017. We did see a large number of companies build Alexa into their products – ranging from baby monitors to cars to fridges. Google Home also saw increasing integrations and seems to be picking up steam.
Apple and Microsoft largely disappointed for me. Apple did not improve Siri at all really and Cortana lost momentum. It is a two horse race at this point with Alexa doing a Manchester City and running away with it right now.
Indeed, Christmas 2017 saw massive numbers of Amazon's Alexa products sold with Google resorting to using a metaphor (a Google Home sold every second) to suggest it was as successful.
Amazon hasn't released its exact figures but said tens of millions had been sold over the holiday season. Amazon had been outselling Google Home by circa 4x going into Q4. Time will tell if Google is closing the gap.
I still believe that if Google can integrate its Android ecosystem with Google Home more clearly, it will accelerate past Amazon. It struggles with not having a persona/brand in my view. Google Assistant is largely generic and the focus seems to be more on "Hey Google" or Google Home as a brand, which I just do not understand.
Marketing to Alexa's userbase remained an area restricted by Amazon. This meant marketing's usage in 2017 was largely restricted to tools that help marketers themselves rather than marketing to the Alexa userbase. Amazon announced an Alexa for Business programme to support this in 2017.
That restriction looks set to change in 2018 though, with suggestions that Amazon intends to take baby steps towards allowing advertising (likely sponsorship in my view).
Getting the balance right is going to be a challenge. Wired has an excellent article on how brands are looking to get involved. Read it here.